How was your weekend? We spent ours finalizing the details on something exciting. For every new active reader that joins our newsletter between now and 30th July 2021 (this coming July), we'll donate $1 to the St. Jude Children's Research Hospital.
There are some extra bonuses as we hit certain milestones: More details below. For now, some hot-off-the-presses marketing news.
Europe vs. Apple and Google
Apple and Google are going to have problems, at least according to the EU and the UK.
+ The European Union will force Apple to allow a second App Store.
This was all but confirmed in an interview with the EU Competition Commissioner, Margrethe Vestager. The EU is not okay with Apple being the only gatekeeper for third-party apps.
+ Google has agreed to keep support for third party cookies unless the UK's competition watchdog gives the green light for FLoC.
The United Kingdom does not want Google to discontinue support for third-party cookies due to competition: They believe Google's FLoC will give the company an unfair advantage.
The Crew's take: Everything that gives smaller players a better chance of success gets a big thumbs up from us. U.S. policy makers: Will you follow suit?
This app got 64% of Apple users to tap "Allow" for ad tracking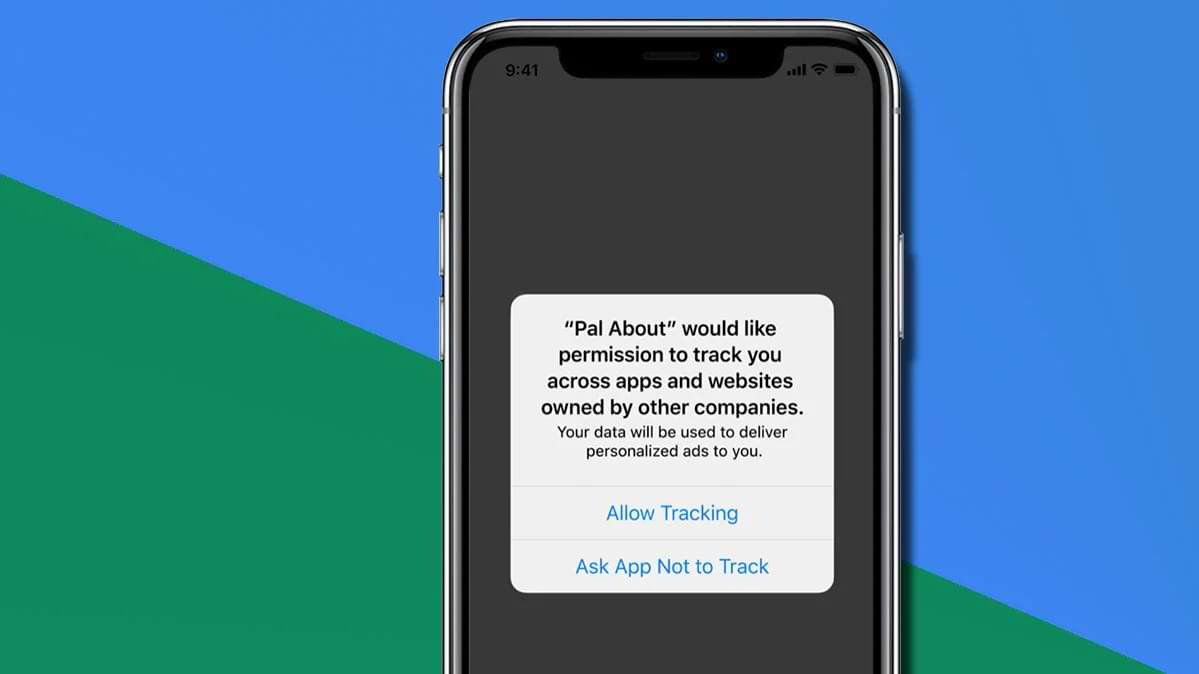 On average, Apple's ad tracking numbers are quite low. So when someone reports beating that figure by three times, we pay attention.
The details: Audiomack, a music sharing and discovery app, experimented with two different pre-prompt dialogs to see which one produced the best results.
A "pre-prompt dialog," for those who are unfamiliar, is a dialog window that a mobile app can show to users before Apple displays their official "Allow tracking" dialog.
The variants: The first variant did an emphasis on the role advertising plays in supporting artists. The second one focused on how ads keep the app free.
Who won: Drumroll please…the second variant was the clear winner. After seeing this pre-prompt message, a whopping 64% clicked "Allow" on Apple's official prompt.
Facebook, by the way, is also using this angle, listing "Help keep Facebook free of charge" as one of the reasons in their pre-prompt dialog. Facebook has yet to share their official opt-in numbers, but we wouldn't be surprised if they were just over 50 percent.
Using Conversion Bid Strategy to crush your target CPA and ROAS on Outbrain
It might look like magic but Conversion Bid Strategy (CBS) is simply Outbrain's powerful optimization feature that will help you hit your target CPA and target ROAS more reliably than ever before.
Outbrain is a leading native ads platform that always tries to push boundaries to the benefit of advertisers.
That's where CBS comes in. It's the spotlight for the next online workshop that Outbrain is hosting for free online on June 24 at 9:30 am ET.
Join and find out everything about CBS:
What is Conversion Bid Strategy (CBS).
How to stop caring about CPC, section bid, hour bid, and content adjustments to get more conversions.
If you are a performance marketer whose campaigns are capping too early, CBS will ensure that your camps run during peak hours. Discover how.
CBS modes: Semi-Auto, Fully-Auto, Target CPA, and Target ROAS.
How to get more conversions with CBS while reducing the time you spend in front of your desktop controlling stats.
How to use the Semi Automatic CBS to automatically bring more traffic to top converting sections.
Live Q&A: Ask anything about CBS and Benny Zingerevich and Michael Le Lausque from Outbrain will answer!
Register for the free online workshop to discover more about CBS.
Help us help kids fighting cancer
Cancer sucks. Especially for kids. We can all agree on that, right?
We want you to help us help St. Jude Children's Research Hospital. Why? St. Jude Children's Research Hospital creates more clinical trials for cancer than any other children's hospital and turns laboratory discoveries into lifesaving treatments that benefit patients – every day.
It also freely shares the discoveries it makes, and every child saved there means doctors and scientists worldwide can use that knowledge to save thousands more children.
So here's what we're going to do: We will donate $1 to St. Jude Children's Research Hospital for every new active reader, up to 5k total new active readers.
At 1k new active readers we add $500 to the total donation.
At 5k new active readers we add $2500 to the total donation.
Maximum Stacked Marketer contribution: $8000.
Timeframe: 14th June 2021 to 30th July 2021.
How do we define an active reader? Someone who reads at least 5 of our first 10 newsletters.
What doesn't count: Duplicate emails, fake emails, disposable emails, inactive readers and other fraudulent traffic.
Final tally and donation in mid-August after quality check.
How can you help? Share your referral link with fellow marketers on LinkedIn, Twitter, Facebook, and communities you're in.
Grab your referral link below or click the social app icon where you want to share it.
CLICK TO SHARE
Or copy your referral link: https://www.stackedmarketer.com/friend-recommended/?utm_source=sparkloop&utm_medium=referral&tum_campaign=sm_daily&rh_ref=fdf4e5f7
SEO optimization for your e-commerce homepage
Your homepage is probably one of the most visited pages of your store. But it's often overlooked, especially when it comes to SEO.
If you want to get more organic users, DeepCrawl's Daniel Cartland shared some of the key areas to get right on your homepage:
Make sure customers understand instantly what you sell. This will reduce the bounce rate because users will know immediately they're in the right place and improve conversions. These two factors will indirectly influence your ratings.
Homepages usually receive a lot of traffic from other pages of the websites. This gives the homepage internal authority. Transfer this authority to other key pages of your store you want to rank higher in Google.
Make your home page crawlable. You can achieve this by reducing the content that is served with JavaScript and serving your images as HTML. This will make it easier for search engines to understand the content.
Use your homepage to target broad keywords related to your product. And your category and subcategory pages to target more specific keywords.
Optimize the H1 tag. The primary heading on a page is a great signal for search engines to understand its context, but with all the elements on the homepage, stores often forget about it.
Optimize the images: Make sure they're uploaded in the correct dimension and that they're compressed. Use WebP images, if possible.
Improve the user experience by implementing Google's Core Web Vitals guidelines.
These are practical and straightforward pieces of advice.
Daniel Cartland showed more details and why these adjustments matter. In any case, optimizing your homepage will require you to find a balance between what is good for SEO, and what is good for conversions.
Although, when users land on your website and end up buying, Google will reward you. Because you helped the search engine satisfy the user.
ADVERTISING: Surprise, surprise. It turns out most people aren't bothered by ads as long as ads help them pay less for services they use.
SEO: Is this an unconfirmed Google ranking update? Many people have been noticing changes from June 11 to 12.
E-COMMERCE: Will we see more AR into e-commerce? Shopify acquired the team from Primer, an augmented reality startup.
FACEBOOK: If you're into social media videos, you may spend less time doing mundane tasks in your editor. Facebook is testing a "smart crop" feature for videos.
TIKTOK: Did you know? TikTok charges close to 2 million dollars a day for their top ad spots.
GOOGLE: If you're not familiar with all the fuss around Google Floc, you might want to read this.
A man tells his two sons to race their camels to a distant city to see who will inherit his fortune. The one whose camel is slower wins.
After wandering aimlessly for days trying to be the slowest rider, the brothers meet a wise man whom they ask for guidance. Upon receiving his advice they jump on the camels and race to the city as fast as they can. What did the wise man say to them?
You can find the solution here.
| | |
| --- | --- |
| | POOLSIDE CHAT |
El Salvador is on a roll
First, El Salvador made Bitcoin legal currency. Second, they announced they plan to mine it using energy from volcanoes.
And now? There's an offer for foreigners: You can get permanent residence in El Salvador for 3 Bitcoins.
This came from El Salvador's president, Nayib Bukele, during a live audio conversion on Twitter.
This guy is getting pretty serious about crypto. Besides offering that, he announced that the country plans to create a BTC trust fund, offer a BTC wallet for its citizens and, of course, mine Bitcoins with energy from volcanoes.
El Salvador may not be the richest (or the safest) country in the world to live in, but it sure is becoming the most crypto-friendly.