I often joke with Kyle and Joe that it's a good thing we founded York IE because with all the talent on our team, we're not even qualified to get an internship at the company now. Next week five York IE summer interns will start, and once again I am blown away by the talented students we've been able to attract. As a company we move fast and are ambitious, which means we have real and important work that we'll be having our interns do. It should be a great experience for them. Of course, no matter how talented the intern, a company plays a big role in their success. I remember discovering one of my interns, who we affectionately nicknamed Captain Ginseng because of the amount of Monster Energy drinks he consumed, sleeping on a couch in a conference room. This didn't say much for the energy drink. It also didn't say much for my mentorship skills. But over the years I've discovered a few things that help make the summer a true win-win.


Look for interns everywhere: Internships help create opportunities. Kyle became the head of sales at the company he interned at. Not everyone is exposed to the same opportunities. Internships are a good way to take a chance on someone. If you do that you'll often be rewarded tenfold for that faith.Coach them up: Interns are an investment. You need to be willing to invest your time in helping them learn and improve. But it is always worth it. Not only does it create a strong pipeline of future full-time talent, but it also means you're taking what you've worked so hard to learn and passing it on. That's just good karma. The best teacher is experience: Make sure you're providing guardrails, but then let them fail. The only way you really learn is by doing, and a real-world environment is way more beneficial than any mock classroom scenario. So give your interns meaningful work but also cultivate an environment where they feel comfortable to challenge themselves, knowing you'll support them whatever the outcome. Following these simple suggestions can help ensure that your interns inject a jolt of energy into your company that is far more effective than anything Monster Energy could provide. – Adam

How many million Americans work full-time for their own business?
*Find Answer Below
How to Get Market Insights that Fuel Your Growth Strategy
→ To track, understand, and develop a successful growth strategy, you need the ability to ingest and process aggregated market and competitive intelligence every day. Click here to read.

Business Insider: Why Are Startup Valuations So High?→ Startup valuations have never been higher. What's causing this frenzy? Business Insider recently posed that question to six investors, including Joe Raczka, COO, and managing partner at York IE. Their consensus? Read here.
🤝 Inside the Sales Playbook with Kyle York→ Not every deal is going to work out, but that's why it's so important to play the long game in your top of funnel. Read here.

Beth Torrie on Analyst Briefing Basics
Small Businesses Have Surged in Black Communities. Was It the Stimulus?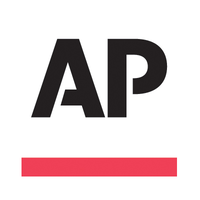 Hack prompts new security regulations for US pipelines
Boston Based Fintech Platform, Stavvy, Raises Over $40M in Series A Funding
This week, Stavvy, a York IE advisory services client, announced that they had raised over $40m in Series A funding. The round was led by Morningside Technology Ventures, and marks the largest series A round in New England FinTech, LegalTech, and PropTech history. Stavvy, a fully-integrated digital servicing company that transforms how remote business is conducted, is looking to use this additional capital to ramp up their hiring initiatives to adapt to the rapid shift from paperless to digital solutions in loan servicing. Stavvy also announced a new partnership with Flagstar Bank to help the bank more efficiently process requests.

York IE chose this as our transaction of the week to highlight the success and opportunity of our services client, Stavvy, and how their solution can disrupt the financial services landscape. In the first quarter of 2021, Fintech firms raised $33 billion according to a report done by York IE Fuel. In my eyes, this jump in funding indicates the need for more innovation and a shift to digitalization, making different tasks that a customer may have to perform easy on an application or platform. Stavvy's mission is "to transform how business is conducted remotely by making complex legal and financial transactions easier, safer, and more accessible to all." Their software offers eClosing functionality where you can use a remote signature, notary, and video conferencing tools, making the relationship and overall process between customer and bank/lender simple.

Stavvy co-founder, Kosta Ligris, saw the difficulty of getting a mortgage first hand while working at a real-estate firm. Nothing was easy about going through hard copies and various contracts, and Kosta knew there had to be a way to make this process simpler, thus incubating the idea around Stavvy's software. Flagstar has already seen a positive impact of using Stavvy's software to assist homeowners seeking relief with their mortgage payments due to COVID-19. Flagstar can now "process more requests to help customers more quickly, reduce errors in the signature process, and even better, walk homeowners through their loss mitigation closing during this difficult time." With this integration, and the new capital Stavvy has acquired, they are now in a position to make strides in an emerging market and develop their footprint among FinTech, LegalTech, and Proptech companies nationwide.



– Ryan Brown

Click here for the funding link. *Trivia Answer*

15 Million 🇺🇸If you like this email…Share with a friend.
Did someone share this with you? Subscribe here!
For even more, check out our newsletter archives.View this email in your browser
Copyright © 2021 York IE, All rights reserved.
You are receiving this email because you opted in via our website.

Our mailing address is:
York IE175 Canal StManchester, NH 03101-2335
Add us to your address book

Want to change how you receive these emails?
You can update your preferences or unsubscribe from this list.